Surveys
Road Assets Surveys
Sitalia proposes surveying services of road infrastructure with the aid of practical and high precision solutions:
The Leica Pegasus:Backpack is the award-winning wearable reality-capture sensor platform combining cameras and LiDAR profilers with the lightness of a carbon fibre chassis in a highly ergonomic design. This mobile mapping solution enables authorative indoor or outdoor mapping documentation with professional quality. Designed for quick and easy reality capture, the Leica Pegasus:Backpack turns progressive scanning into a simple procedure, with no scan registration needed. This wearable technology is completely portable and will easily travel with you wherever you go. Just check it in as luggage on any flight, collect it, put it on and power it up. As part of the Leica Pegasus platform, this solution is designed to act as a sensor platform with our standard external trigger and sync port outputs.

Make progressive professional BIM documentation a reality using the Leica Pegasus:Backpack. By synchronising imagery and point cloud data together, you will be assured of complete building documentation for full life cycle management. With SLAM (Simultaneous Localisation and Mapping) technology and a high precision IMU, we ensure accurate positioning during GNSS outages is achieved. Always trust you have the best known position, regardless of where it is used. With the Leica Pegasus:Backpack outdoor areas or underground infrastructures with limited access no longer limit professional data collection. Get the full picture capturing 360° spherical views and LiDAR together. A hardware light sensor ensures all images are usable while GNSS and batter power functions are verifiable and adjustable over the operator's tablet device.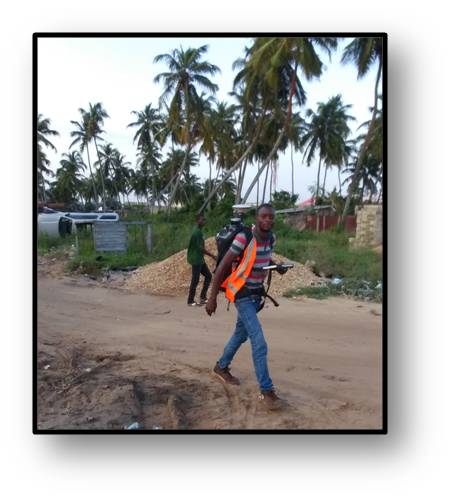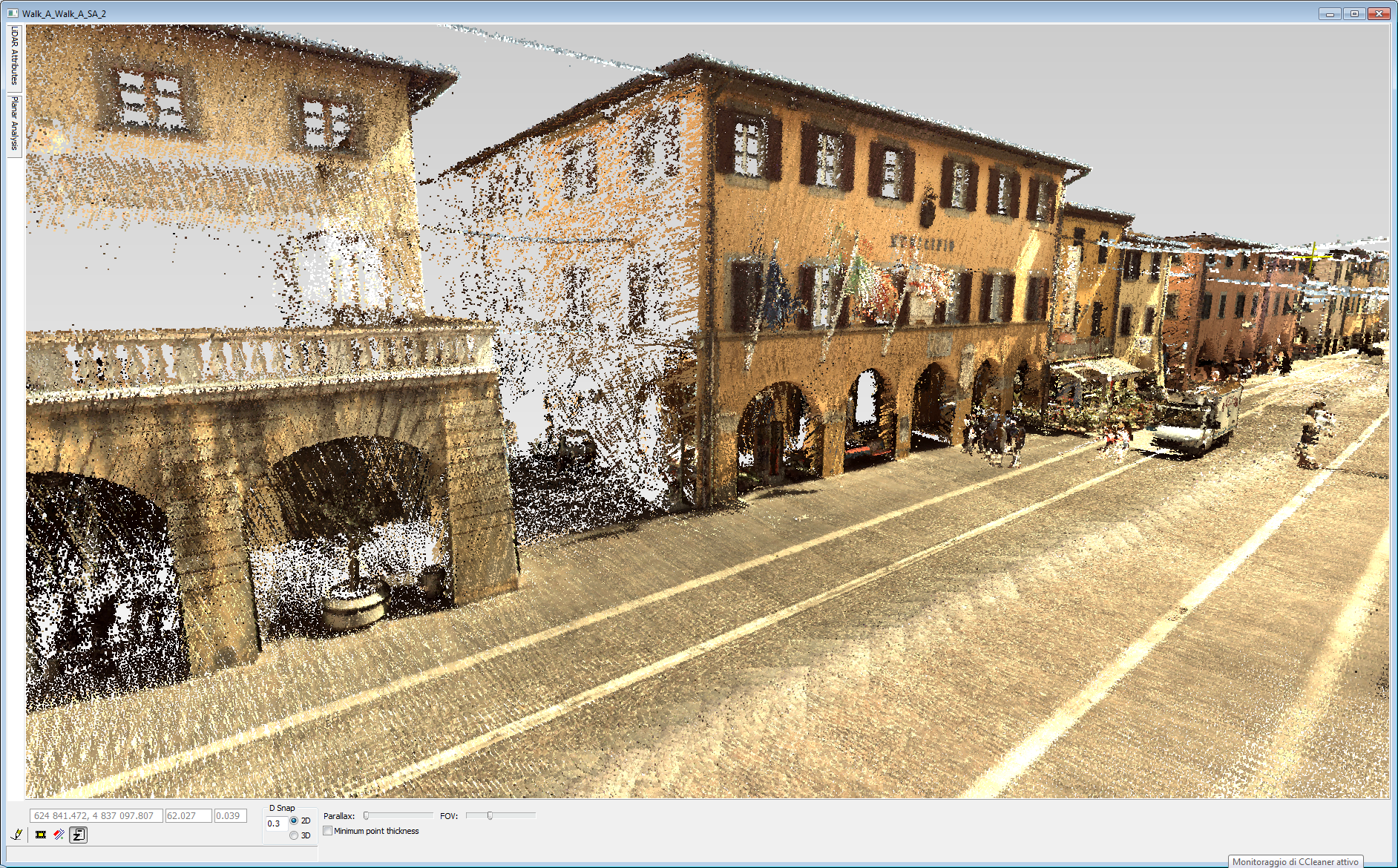 Box-Video: instrument for capturing georeferenced images which is equipped with 4 HD cameras and integrated dual frequency GPS
Mini-Box:instrument equipped with an HD camera and integrated dual-frequency GPS for speed survey of roads, particularly suitable for surveys in harsh environments
The image capture systems (Box-Video and Mini-Box) are synchronized with the navigation system, so it is possible to know for each frame the position and the trim of the camera at the time of shooting.
In particular the Box-Video, using also the two cameras on the side allows having, together with the front camera, a wider overview of the shooting area permitting an evaluation of the actual state of filmed objects. The camera on the back of the vehicle is directed to film in particular the road surface.
Data collected using Box-Video and Mini-Box can be viewed quickly with Survey Viewer or they can be processed, implemented and managed through the software PKmaps V3
Pkmaps V3: The visualization of the georeferenced frames on PKmaps V3 allows the implementation of the data base. Thanks to the survey and the subsequent data post-processing phase, we can localize and enter in PKmaps V3 all the information regarding all the detected objects, obtaining as final result a survey of the actual state of the road infrastructure.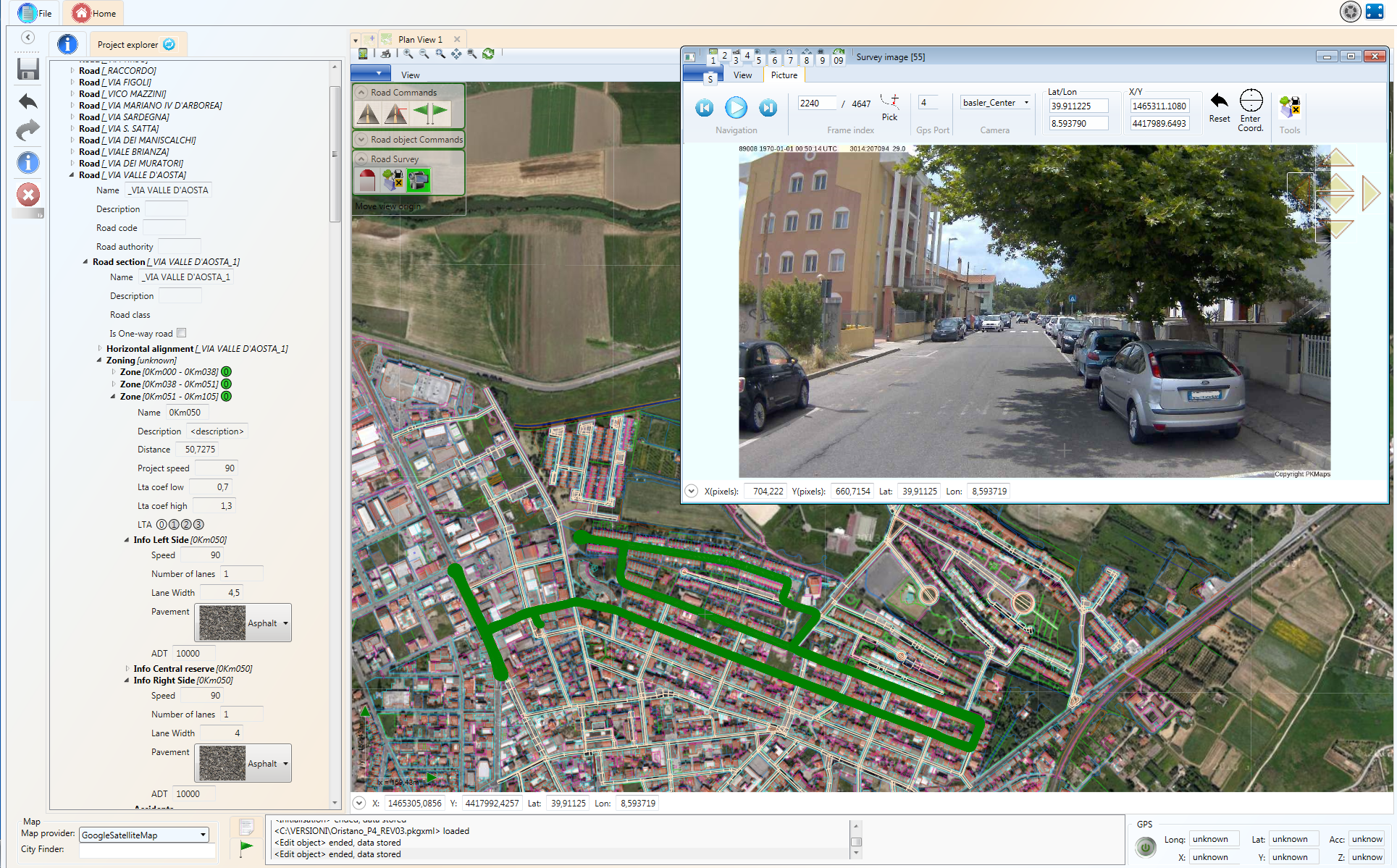 ---