Pegasus BackPack
Servicio de encuestas con Pegasus BackPack.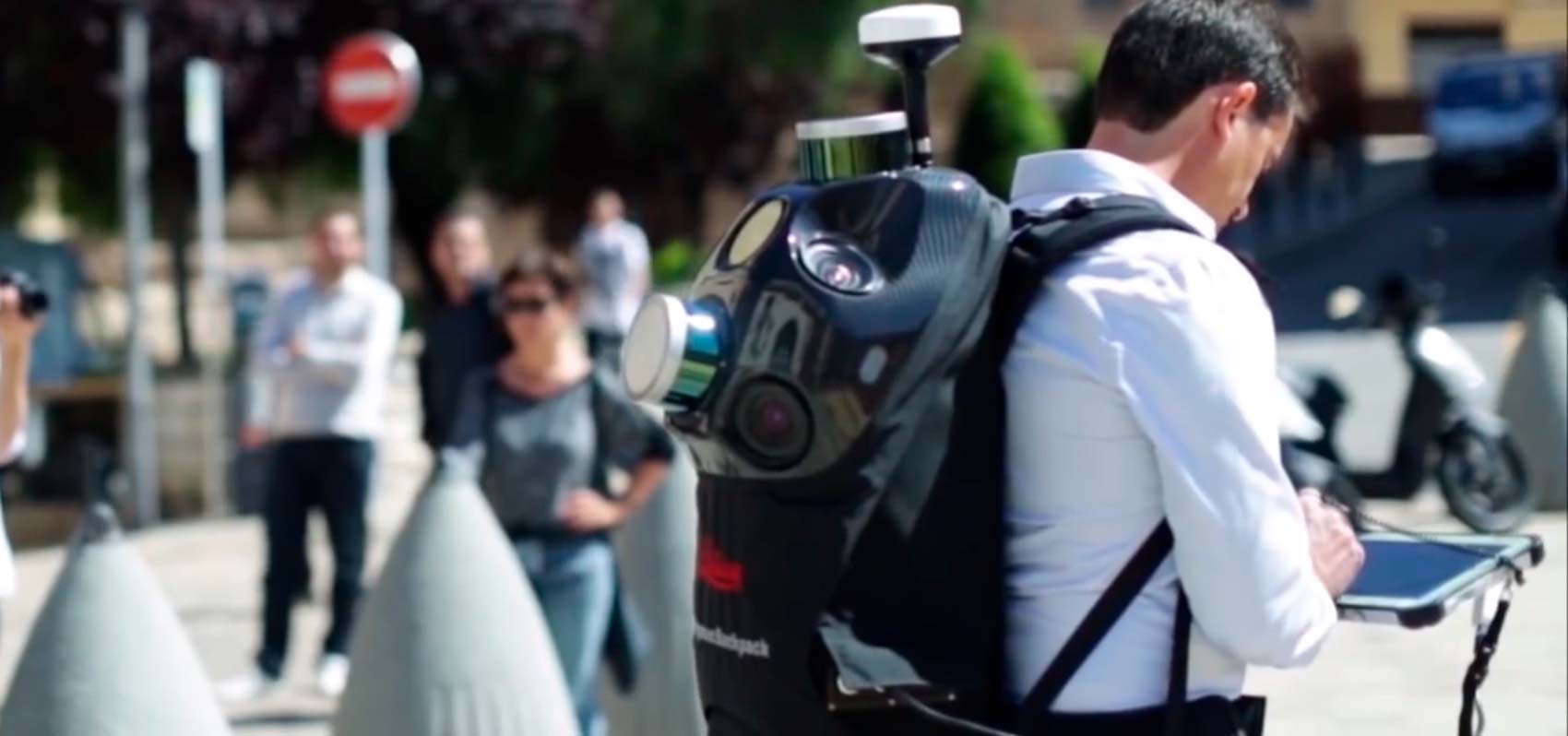 Survey service with Pegasus BackPack of 19.52 km in urban area (in this link an extract of the pedestrian zone with a survey made on foot). The purpose of the work was to identify the position of the advertising panels and all the business signs, to compare with what is present in administration database.
Mixed survey (on foot and by car) of 200 km of urban and extra-urban roads in Cotonou (Benin); realization of the Digital Terrain Model and level curves of the survey; restitution of the Road Cadaster for Marina road and for Autoroute, for a total of 20km of urban and extra-urban roads. At the following link one of the tracks of the "Marina road" done by car.
Example relief, in the extra-urban context of the state of the road infrastructure, the relief was done both on foot and with the vehicle.