Pegasus BackPack
Survey service with Pegasus BackPack
The
Leica Pegasus:Backpack
is the award-winning wearable reality-capture sensor platform combining cameras and LiDAR profilers with the lightness of a carbon fibre chassis in a highly ergonomic design. This mobile mapping solution enables indoor or outdoor mapping documentation with professional quality. Designed for quick and easy reality capture, the Leica Pegasus:Backpack turns progressive scanning into a simple procedure.
By synchronising imagery and point cloud data together, you will be assured of complete building documentation for full life cycle management. With SLAM (Simultaneous Localisation and Mapping) technology and an high precision IMU, we ensure accurate positioning during GNSS outages is achieved.
Here you can find some
Videos
of works done.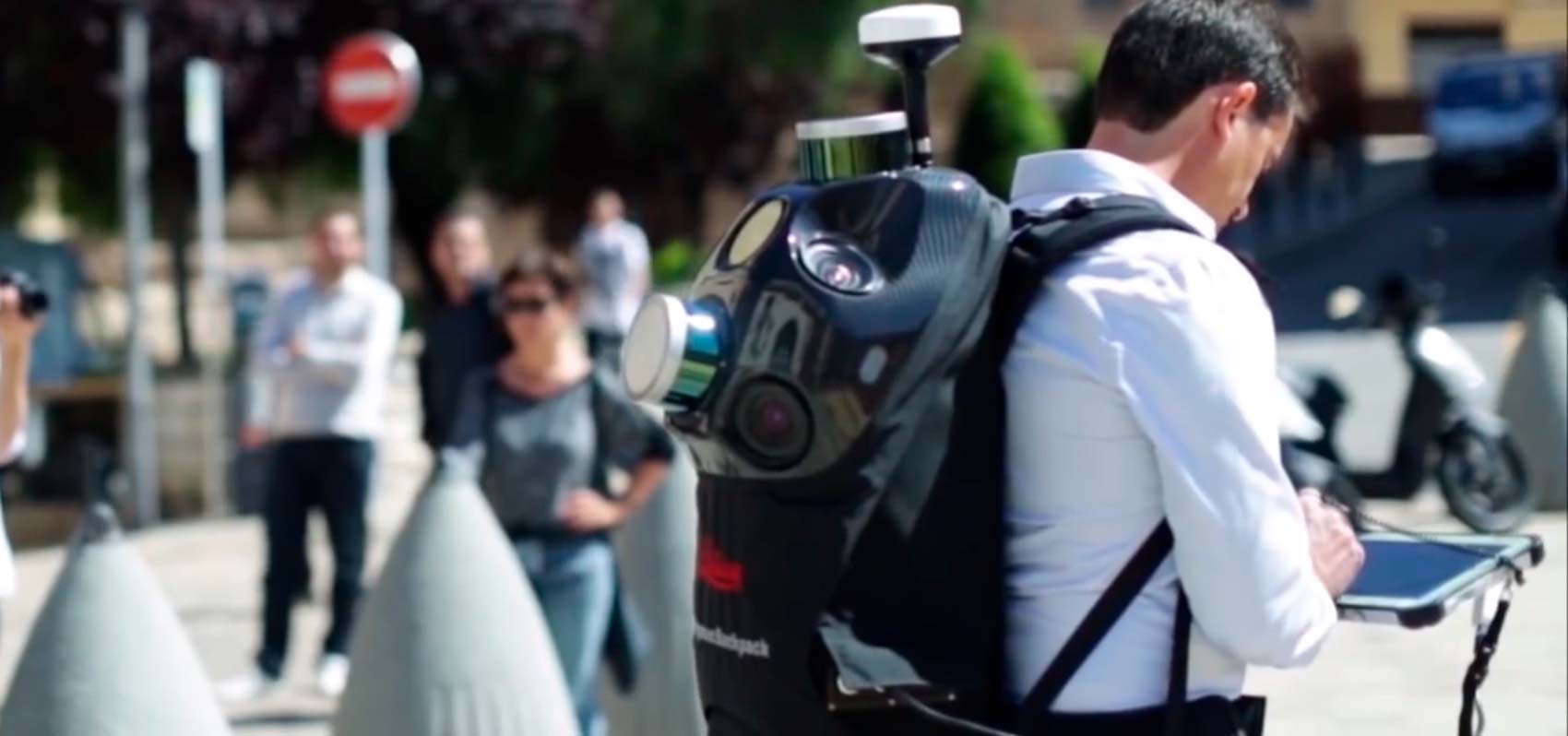 Here are some demos of the work carried out that can be consulted directly from the browser.
Fill out the form to receive login credentials !!
Survey service with Pegasus BackPack of 19.52 km in urban area (in this link an extract of the pedestrian zone with a survey made on foot). The purpose of the work was to identify the position of the advertising panels and all the business signs, to compare with what is present in administration database.
Mixed survey (on foot and by car) of 200 km of urban and extra-urban roads in Cotonou (Benin); realization of the Digital Terrain Model and level curves of the survey; restitution of the Road Cadaster for Marina road and for Autoroute, for a total of 20km of urban and extra-urban roads. At the following link one of the tracks of the "Marina road" done by car.